The Bear Lake Association board and our Loon Ranger met to discuss a better way protect to our precious pair of loons and their offspring. We came up with a plan to attempt to keep the loons from nesting near the busy sand bar at the Eleanor Bay inlet. We believe the loons abandoned the nest due to all the travel in and out and the noise associated with large gatherings there.
We concluded that we needed to coax them back to the location of their original nest. We decided to build an artificial nest. With the plans from Craig Denholm of the Cub Lake Property Owners Association board, the approval of the Bear Lake Association board and the assistance of Jo Rahaim, Rich Vervisch and Don & Marty May, we built and put into place at the far northeast corner of Eleanor Bay, a well-crafted nest. (We're hoping it doesn't sink next week.
But that's not the end of the story. As we were getting ready to tow this fine vessel, we noticed a loon hanging half-way down the narrow strip of land between the bay and the lake sometimes signifying that he/she was protecting something. Jo went to scout ahead.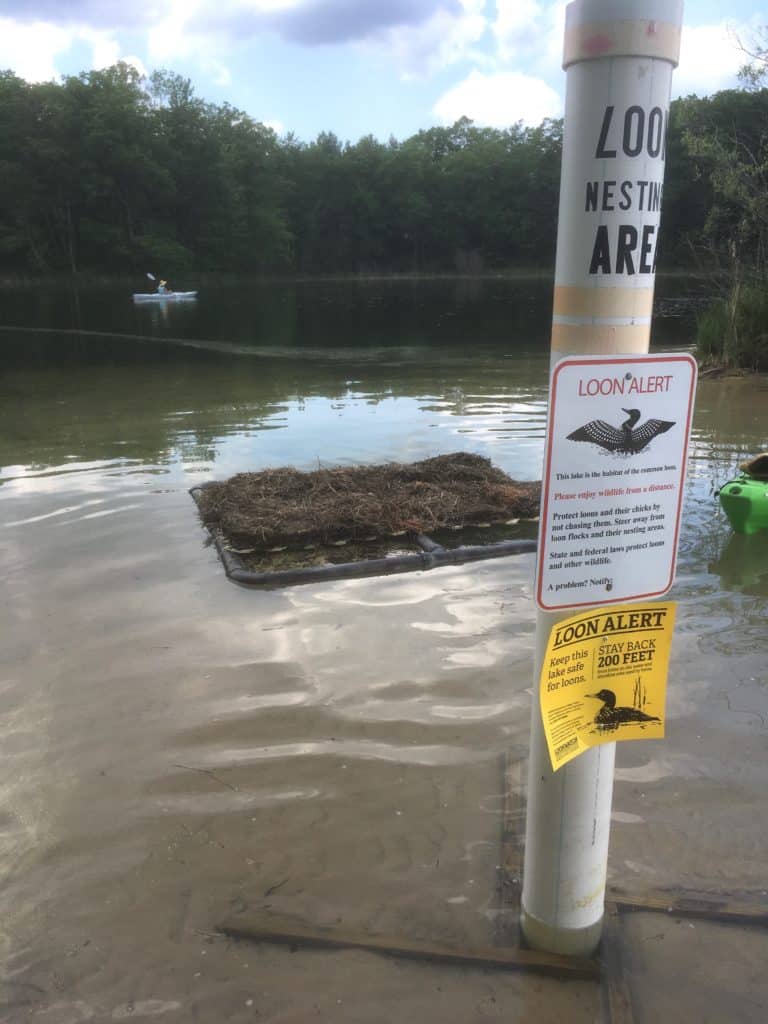 Without binoculars, she gave us the all clear and we were off.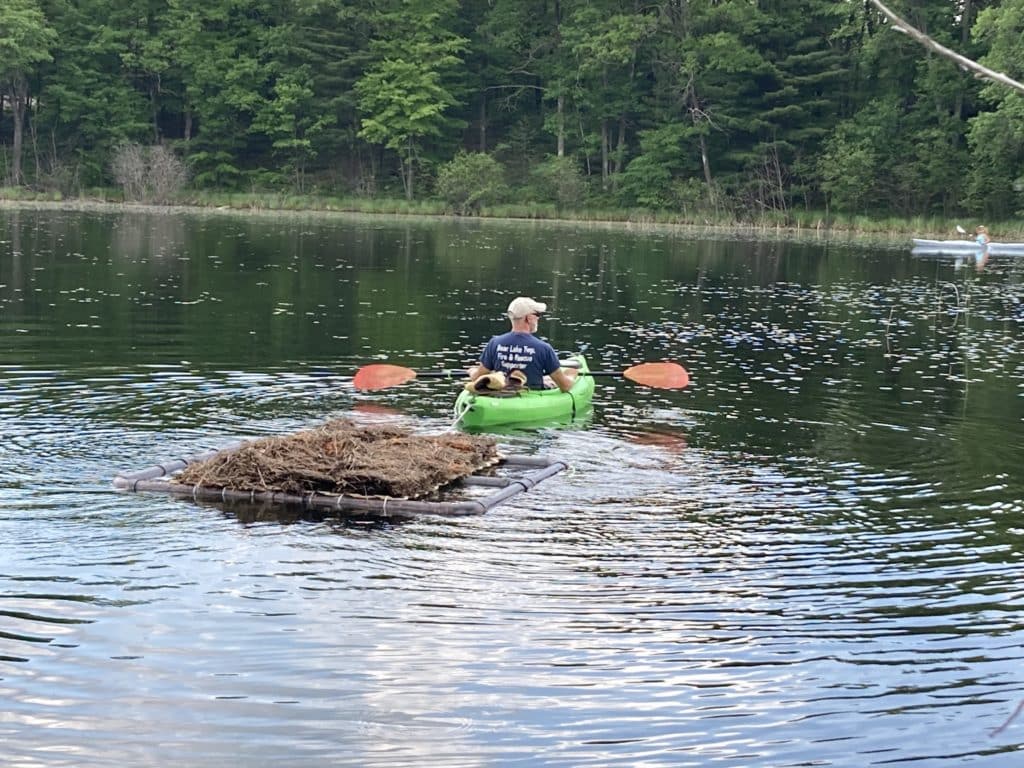 As we approached the loon in a wide berth, the other loon jumped off the strip of land and approached the kayak.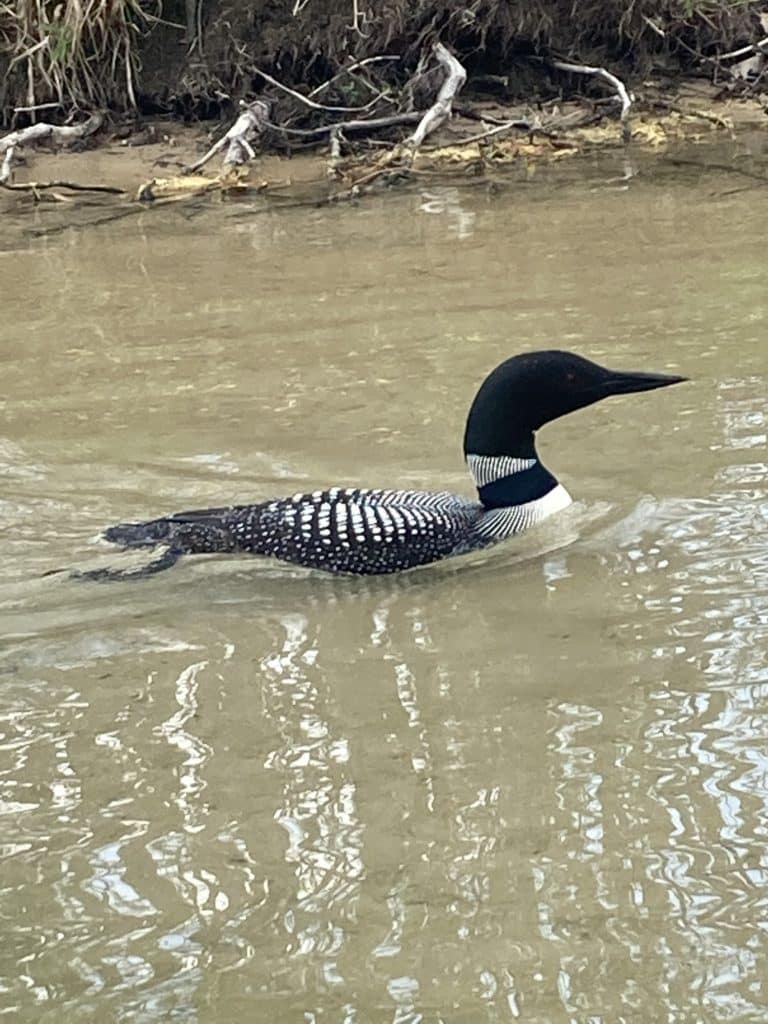 They seemed to herd the kayak with the attached nest away from where they came. After stopping for a while, they returned to what appeared to be a new nest. (Mary, our Loon Ranger, predicted that they might build another nest.). Continuing our journey, the new nest was firmly attached and the return journey concluded without instance.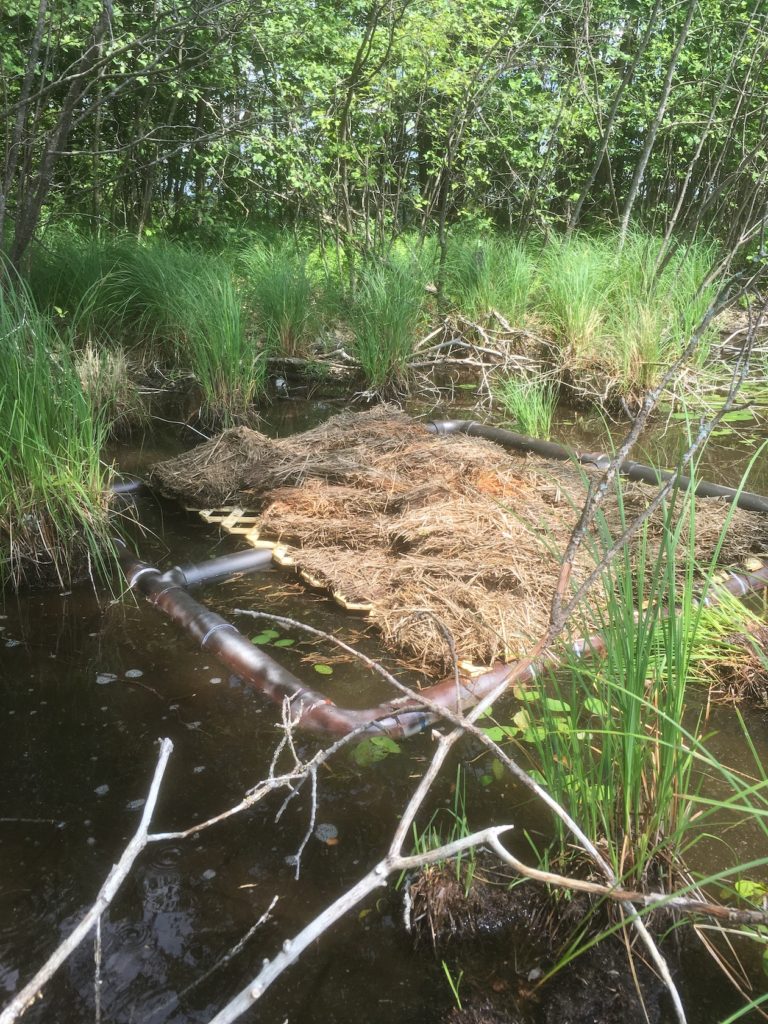 Prologue: Mary & Rich confirmed the next day that, indeed, the pair was nesting in their new location. They watched them from across the bay, with binoculars, for about 20 minutes, actively maintaining the nest. Who knew they would beat us in building a new nest.
P.S. There are 11,000 lakes in Michigan. There are only 300 known loon nests – how lucky are we!